Welcome

Welcome to the Tokyo ESP Wiki, this wiki is dedicated to everything related to the Tokyo ESP series that anyone can edit. Please help by editing or adding articles and lessening the stubs. We currently have 1,881 edits to 152 articles and 227 images on this wiki.

Administrators • New Pages • New Photos • Active users • Help pages • Wikia Policy

Characters

Story

Tokyo ESP begins with Rinka Urushiba as a fairly normal high school girl, though she is a bit poor and her only family is her father. This forces her to work as a waitress after high school to raise money for them to secure rent and food. One day, she sees a penguin and some glowing fish swimming through the sky. Rinka might have thought it was a hallucination if there had not been another witness with her, a boy from her school with a strangely scratched-up face. Contact with a fish causes her to pass out, and when she awakens, she has developed the power to move through inanimate objects such as the floor of her apartment. She meets a fellow high school student named Kyotaro Azuma, who has the ability to teleport. The two of them use their ESP powers to take on individuals who have decided to use them for evil. However, there is an organization that plans for a bigger scheme to secure utopia with their ranks consisting of strong ESP fighters and users.

Featured Article

Rinka Urushiba is the main protagonist of the series. She lived a normal - albeit low class - life with her ex-police officer father until the interception by the Glowing Fish and self-proclaimed ESP vigilante Kyotaro Azuma. Since then she has become his partner in order to fight crime, especially against other espers.

Main Poll

Who is your favorite character in part 2?

 

Links

Affiliations
Featured ESP
Psychometry is one of superpowers found in the series. The power allows its user to discover or receive information about an event or person by either touching someone directly or holding any item they posses.
Featured Images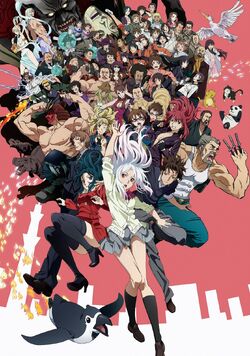 Featured Videos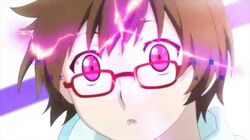 Sub Poll
Who is your favorite character?
Contribute
To write a new article, just enter the title in the box above.
Ad blocker interference detected!
Wikia is a free-to-use site that makes money from advertising. We have a modified experience for viewers using ad blockers

Wikia is not accessible if you've made further modifications. Remove the custom ad blocker rule(s) and the page will load as expected.